Hey everyone! It's Friday, and that means new release day at ScrapMatters! As I mentioned in the last post, Sarah has re-released several of her older products and also has an adorable new kit. So, let's get right to it! First up is the fun, bright, super-cute "Spunky Monkey." You can grab it
here
at ScrapMatters.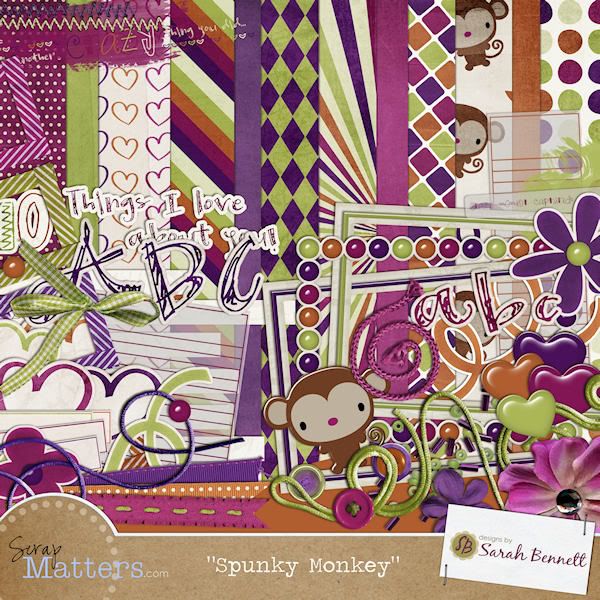 Here's the LO I did using the kit.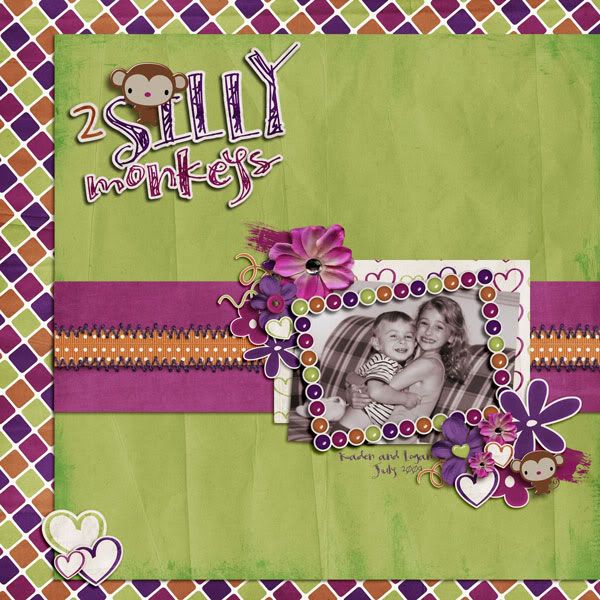 It's an incredibly versaitle kit, too. To get an idea of just how many types of pages can be created with "Spunky Monkey," check out all the awesome pages the CT created by visiting
Sarah's blog
. There's also a cute little add-on freebie for you.
Among the re-releases is this fab kit,
Sister Sue
. It truly is a gorgeous kit filled with fun, happy colors and tons of papers and elements.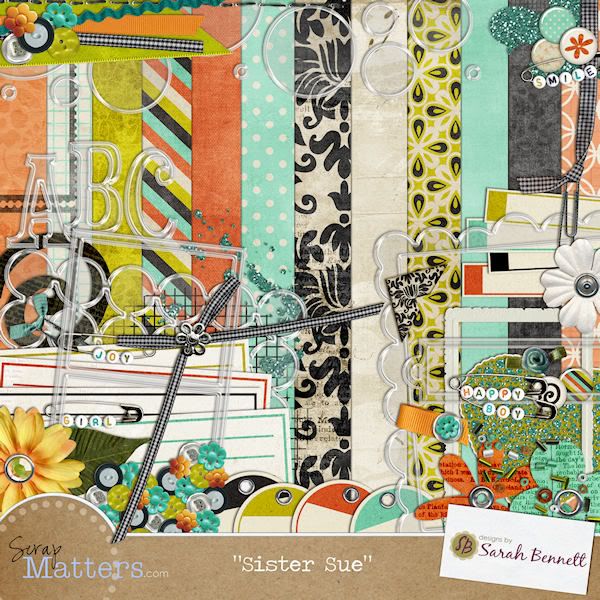 Here's my LO.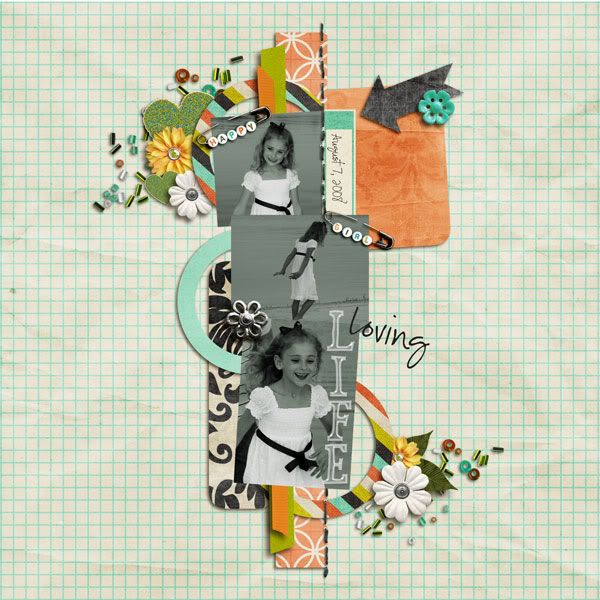 And here's a look at some of the other re-releases for this week.
Lined Up Template Pack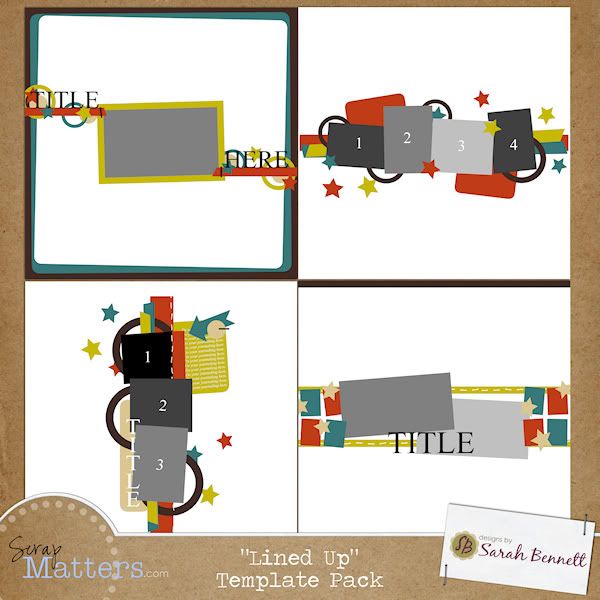 Scribbly Alpha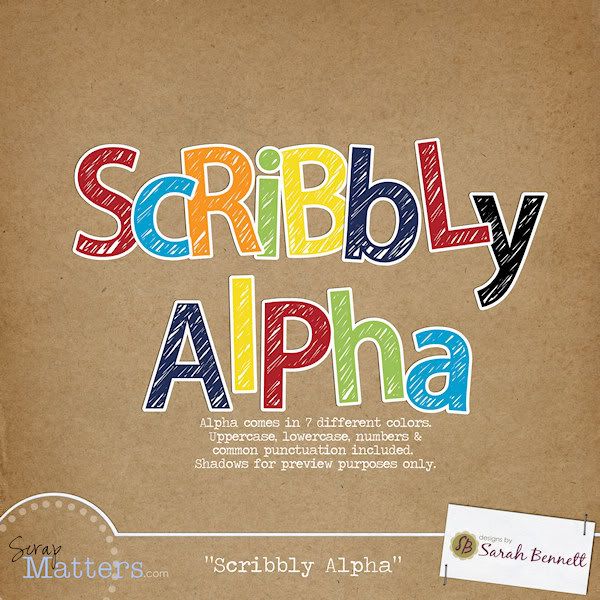 Scribbly Alpha 2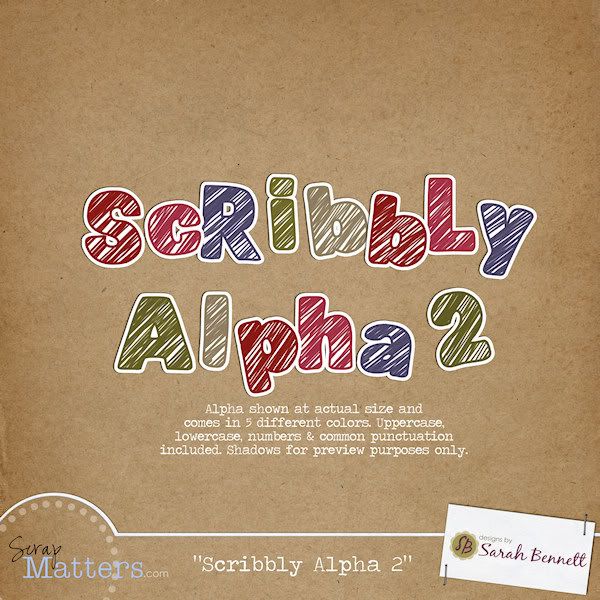 These alphas are some of my favorites and can easily be-recolored. So, make sure to go check them out as well as all the new releases today. There's some really fabulous stuff!