Hey everyone! Welcome to my blog! Hopefully, you've just arrived from
Karen's blog
. I hope you're enjoying your ride on our "Wizarding Magic" blog train. In case you haven't noticed...this new kit ROCKS!! It is so versatile and fun; you can use it for tons of different pics.
Here's a page I created with it. You can pick up the kit
here
at ScrapMatters.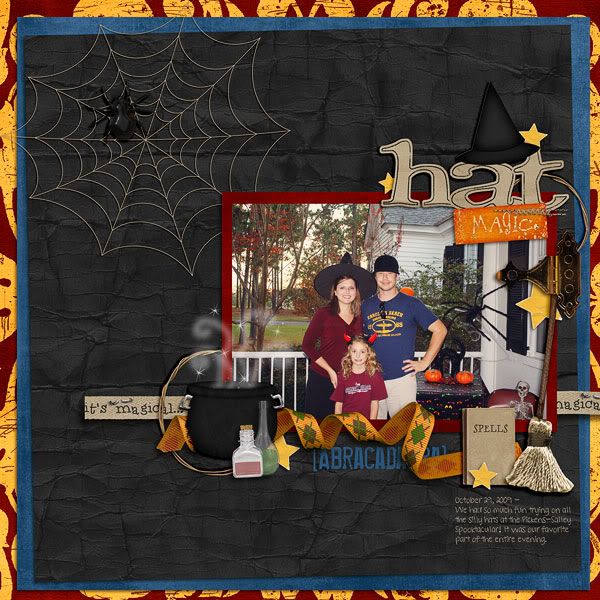 So, without further delay, let's get down to business: your freebie!! I've created a super-cute cluster frame for you. Just click on the link to download and enjoy! Oh, and don't forget that when you snag any of the freebies along the blog train, take just a sec to leave a quick comment and let us know you were here. :)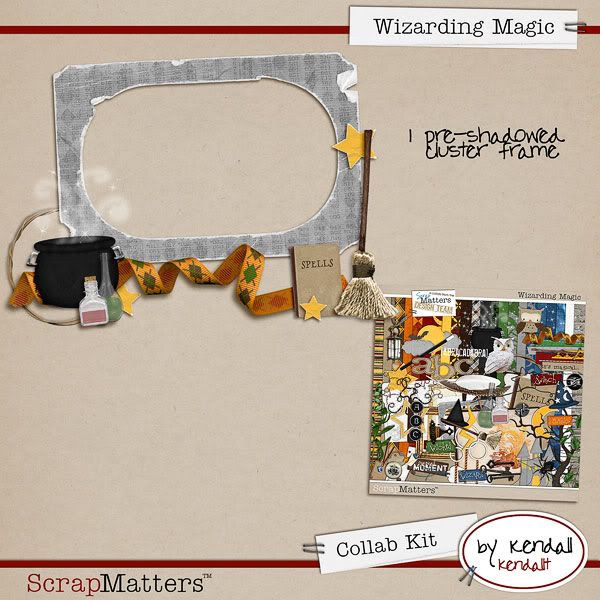 Download
HERE
Next, you'll be heading over to
Breon's blog
. If, at any time, you get a little lost along the way, you can find the full blog train list
here
on Heather's blog. Enjoy the ride!!