Hello everyone and welcome to your next stop on the amazingly long ScrapMatters blog train! You should have arrived from
Rachael's blog
. I hope you've been enjoying the ride while picking up some fabulous freebies made with the awesome new SM collab kit "Many Thanks," which you can get for FREE with any $20 purchase now through Nov. 11.
We've been asked to share with you some of the things in our lives for which we are thankful. It's tough to narrow it down to just one thing, but I'd have to say I am most thankful for my amazing family. This year has been particularly tough, as both my dad and grandmother passed away within a few months of each other. And as hard as this year has been on my family and me, it has also made me appreciate them more and realize just how precious our time together is. Tomorrow isn't promised to any of us, so it's important that we make the most of each and every moment. Here's a shot of the fam and me, minus my hubby who is behind the camera. :)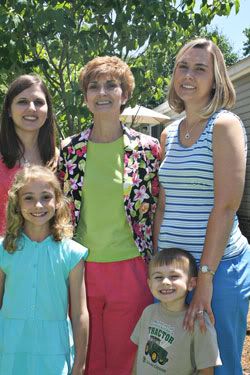 We have definitely had to depend on one another in many ways in this last year and, as a result, have grown much closer. And, although they still drive me a wee bit crazy from time to time, I truly don't know what I'd do without them.
Alrighty, enough about me and on to the real reason for your visit--the freebie! Woot! Here's a look at the cute little frame cluster I made for ya. Just click on the link to download and enjoy!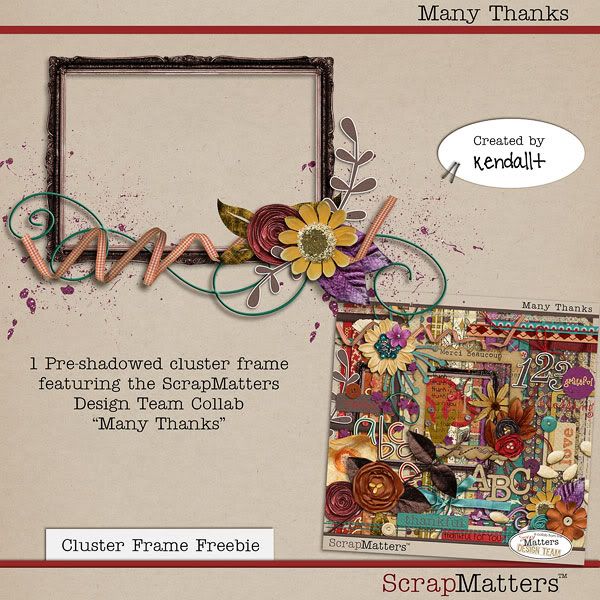 *Download Expired*
Next, you'll be heading over to
Lina's blog
. Remember, if at any time, you get derailed while riding the blog train, you can always head over to the
ScrapMatters blog
for the full list of blog train participants. Have a great day, everyone!